The eMPA Program's mission is to identify and recruit individuals for executive educational training to meet the growing demand for mid-career professionals in the public sector but wish to pursue an MPA degree, but cannot physically attend classes in person.
The eMPA Program offers the following certificate programs:
Non-profit Executive Management

Computer Information Technology, e-Governance, and Geographic Information Systems

Emergency Management and Homeland Security
View Original Post Most Texans Support Criminal Justice Reform, New Survey Reveals  When it comes to political issues in Texas
UH's 'Hobby Hour: The Census and Redistricting' Looks at Controversial Redrawing of State Voting Lines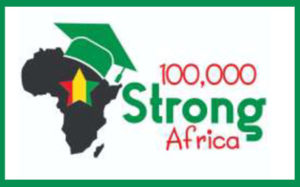 Africa. Beginning with Ghana, responding to the call for engagement and connection in 2019 during the year of Return and Beyond the Return initiatives,
Have you considered a career in the nonprofit association space? It can be rewarding work, focused on helping organizations work toward the greater good.
Event Details »
Join industry experts as they share their wisdom and experiences on challenges and issues facing public administrators today. This Roundtable will center around diversity, equity, and inclusion in the workplace.
Event Details »
Texas Southern University eMPA Study Abroad Ghana and Benin
Texas Southern University Executive Masters of Public Administration program studied abroad in Ghana and Benin. While studying abroad the students visited historic landmarks, museums, and attended lectures held by Dr. Michael Williams of the Aya Centre and others.